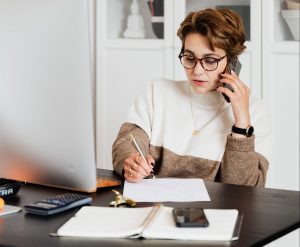 Every family is different. Some families have no summer camp experiences to reflect upon, while other families have a parent or two who went to camp for many years. Regardless of your level of experience, here are a few questions you should consider asking any camp director before sending your child to camp. Knowing what questions to ask can make all the difference in determining your level of comfort when leaving your child in another person's care.
At The Work-Family Connection, we are available and happy to answer any questions you may have about our summer camp or before and after school programs! Just shoot us an email, give us a call, or message us on facebook, we'd love to connect with you!
1.     Why do you believe children thrive at your camp?
The Work-Family Connection Summer Camp is tons of FUN! But what we love to emphasize, whether your camper is learning to play a new game or making decorations for a themed dance party, is the importance of friendship and community. While many children may be used to seeing their peers each day at school, they may have a difficult time maintaining some of those friendships outside of school. Summer Camp at WFC offers an opportunity for children to thrive both socially and academically in a fun and stimulating environment.
2.     How Do You Train Your Camp Staff?
When researching camps in your area, be sure to ask about the ages and backgrounds of staff members. Find out about the hiring requirements and what kind of training and background checks are performed.
Hint: While certain states have very specific licensing requirements, some programs go above and beyond those standards while others struggle to barely meet the minimum!
The Work-Family Connection strives to maintain a standard of fewer than 15 students to one qualified and trained staff person at all times. All employees undergo fingerprinting, criminal background checks, physical exams, TB testing, and reference checks. Adult staff members are required to hold a current certification in CPR and First Aid. Many of the staff at The Work-Family Connection are either certified teachers or college graduates with degrees in education or a related field. We are proud to say that we have employees with over 20 years of service with our organization!
3.     What is the camp's mission and philosophy? 
Each camp is unique in its programming and approaches, so it's important that you understand their philosophy and program structure. Knowing your child's personality and learning style, along with carefully considering whether or not the camp's philosophy matches your own philosophy, is a valuable consideration when selecting the right camp.
The Work-Family Connection Mission Statement: The Work-Family Connection is a 501c3, not-for-profit educational organization committed to providing high-quality services that continually respond to the emerging needs of children, families, schools, and communities.
The Work-Family Connection's philosophy is to provide a structured yet relaxed atmosphere and to also promote and teach essential life skills such as decision making, conflict resolution, negotiation, socialization, problem-solving, and good self-esteem.
4.     What are the enrollment options? 
How many days or weeks does the program run? Is there flexibility with drop-off and pick-up times or am I going to be paying for more care than I actually need, due to strict registration requirements? Do I have to arrange transportation for field trips or are there any added trip costs?
At The Work-Family Connection Summer Day Camps, all activities and pool/field trip costs are included in the price! We take care of getting campers to and from our trips, parents just need to drop them off at camp in the morning, and pick them up at camp in the afternoon! We offer flexible daily or weekly registration options varying from 1 to 5 days per week, allowing you to pick and choose your days for the entire summer! Many families find the benefits of being consistent and prefer to register for the full week of camp, all summer long. WFC also offers various drop-off and pick-up times; Morning Half Day (7am-1pm), Afternoon Half Day (12pm-6pm), Full Day (9am to 4pm) or Extended Day (7am to 6pm).
5.     If my child is struggling at camp for one reason or another, when will I be notified, and by whom?
We view our parents as partners and get in touch early if we feel that a camper is experiencing more homesickness than normal or is having any other difficulty adjusting to camp life. Parents will hear from your child's cohort leader and/or the camp directors as soon as the issue presents itself, so we can keep you involved and work together to strategize the best solution. We want all our campers and families to have a great summer!
6.     Do you typically see campers returning each year? 
A large number of returning campers usually indicates a high level of satisfaction with the camp's programming and operation.
At the Work-Family Connection, we see so many familiar faces coming back every year!  Each summer we plan new exciting weekly themes and activities to keep both new and returning campers engaged.
7.     Can the camp accommodate students that may have special requirements? 
Many children have special requirements including but not limited to food allergies, learning disabilities, medication distribution, and religious practices. Ask how the camp handles your specific situation!
Every family and child is unique and at The Work-Family Connection, we work with our families to make sure to accommodate any special needs or requirements your child may have.  ALL children need to have the opportunity to experience summer camp, in a safe, supportive, and accepting environment – regardless of any limitations or uniqueness.
8.     What will my child be doing in camp?  
Variety is the Spice of Life
Every child has their likes and dislikes, so a one-size-fits-all approach doesn't always work when it comes to entertainment and learning. At The Work-Family Connection, our team works hard to come up with interesting and unique summer programs that your child will enjoy. Our camps have different themes each week, with corresponding activities in which everyone can participate. Our camps include field trips, swimming, sports, art, music, STEM activities, and more. We are confident that every student will find an activity that they love!
To find out more information about The Work-Family Connection, or to register for Summer Camp and School Year programs, visit our website at https://www.theworkfamilyconnection.org