What is the "Summer Slide"? 
"Summer Slide" is the concept that during summer break, students may lose some of their academic gains from the previous school year. This has been especially notable in lower-income areas, where access to educational supplies and reading materials may be limited. Research has shown that children can lose up to 2 months' worth of reading skills over the summer, which cumulatively adds up each year.
Access to books is a critical component. When children select books on their own, based on their interests, they receive the most benefit – both academically and for entertainment. Reading just 4 to 6 books over the summer can make a huge impact on their reading skills and avoiding the Summer Slide.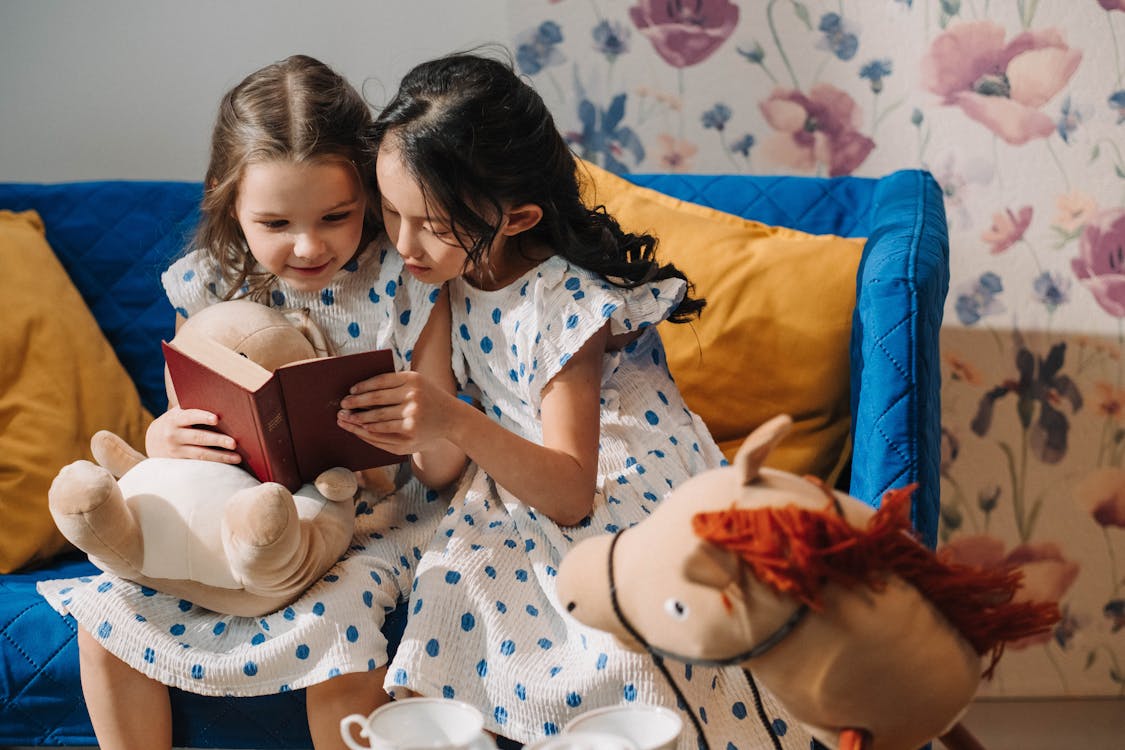 There are many additional ways to access free books, both physical and digital books:
Sending children to summer camp can help avoid the Summer Slide, by providing opportunities for interest-based enrichment, with a bit of academics sprinkled in, keeping the children engaged and learning.

Local Libraries typically offer book clubs, storytime, and an array of programs for kids of all ages. Some libraries offer pre-packaged book bundles, selected by subject and age group, that can be reserved in advance and picked up on the go. Browsing the library shelves can be a great way to spend some time in the air conditioning on those hot summer days! 

Imagination Library – may not be available in all regions, but this program will send a book each month for kids age 0-5. This is an excellent program and some of the books are timeless.
Free Kids Books – Download .pdf versions of books for ages 2-13+. Browse by subject, age, reading level, foreign language, ESL English level, and more.
Barnes & Noble Summer Reading Program – Kids in grades 1-6 earn a FREE book by reading any eight books and recording them in the Summer Reading Journal. When finished, bring it to a Barnes & Noble store and choose a free book!
Free Little Libraries – you may have seen these throughout your community. If not, its a great opportunity to create one! Little Free Library book-sharing boxes are open seven days a week, 24 hours a day and are freely accessible to all, removing barriers to book access. This give-and-take is a great way to cycle out books that you are done with, and grab a new one for free!
Amazon Free Books – There are hundreds of free digital books available for use on e-readers like the Kindle or most smartphones.

Facebook "Buy-Nothing" Groups, Craigslist, and Freecycle are additional ways to build your home library for little to no cost.

Thrift Stores usually have large book sections for less than $1 each! Children's thrift stores will often have a lot to choose from, sometimes even workbooks and activity books.
Reading newspapers or magazines is another great, low-cost way to provide reading materials in a pinch. 
Developing a love for reading can increase self-confidence, knowledge, and imagination. Regardless of how you go about it, providing reading material of any kind can support your child in maintaining their academic gains throughout the summer. Watch out, they may just fall in love with reading!