Want to support the kids in your community?
Want to advertise your business to thousands of people?
You're in the right place! Sponsor the WFC Summer Camp Programs and have your logo on the back of our flashy camp shirts!
Our campers are required to wear these bright, tye-dye shirts on all of our field trips! We have about 30 trips planned throughout the New Jersey, Philadelphia and New York City areas. Plus, campers will continue to wear their shirts throughout the year as well.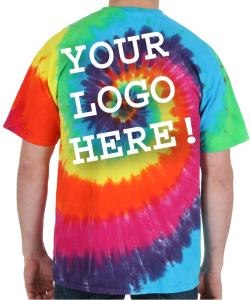 That's a lot of exposure for your business! We invite you to take advantage of this opportunity and sponsor our programs today. Thank you for your consideration!