Most children go to school; it's a way of life for many American families. For ten long months each year, students sit at their desks and study history, science, math, and languages. Many would say that going to summer camp is a luxury, yet boys and girls who spend their summers at camp are interactively immersed in active learning that occurs on many levels.
If you've been to one of The Work-Family Connection Summer Camps (or any summer camp), you're not surprised to hear about the benefits that are passed on to campers. If you've experienced life at camp yourself as a child, you know the profound positive effects that still matter to you as an adult, and you also know that you want something just as great for your kids.
Many children who find it challenging to learn in a school setting will often succeed in camp, improving their personal, social, emotional, and physical skills. Free from academic year demands, summer camps allow kids to be willingly schooled in important lessons and actively participate in their education. Below, we will discuss five life-long developmental benefits that your child will experience at The Work-Family Connection Summer Camps in Chatham, NJ or Clinton, NJ… or at any summer camp that you choose to send your child to!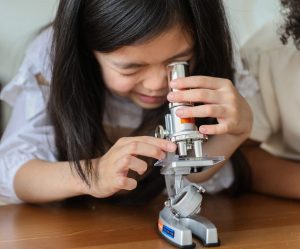 1. Camp helps kids build and develop unique interests
Your child is interested in anything outside of the core school subjects or sports; where do they go to learn or gain experience? Summer Camp is one excellent, fun option and allows time for kids to kick the tires on a new interest in their own way. From there, you never know what that interest might develop into!
2. Camp allows for a deep dive into new skills.
Think about giving your child a week or more to be immersed in coding or specific skill-building in a sport like lacrosse. These opportunities exist at many summer camps, and WFC camps offer tons of specialized activities all in one place! Plus, campers can get out of their comfort zone to take some risks with their skills, without the looming fear of failure and resulting repercussions.
3. Camp leads to a new type of friendship-building
Students who interact with like-minded peers can quickly build friendships (potential lifelong friendships!) rooted in similar interests. These relationships can lead to even more, as students are essentially networking with one another. They will have life-long friends to call on when it comes to doing a side project, finding an internship, or even starting a new business!
4. Camp leads to creativity, free of judgment. 
Coding is a skill, but activities like making mobile games are an expression of creativity! There isn't a way to fail at camp, only the chance to try new things, which in itself is a success. Creativity can't be silenced at camp, as students don't have to worry about getting a failing grade. It is only when kids are free of such restrictions that their creativity can flourish!
5. The camp is fun and entertaining (of course!)
This one is number 5 for a reason. Not because it isn't essential, but because we want to emphasize that many factors go into the decision to send your child to camp, and it should not just be whether or not they need to be entertained. Summer camp is many things. If you regularly send your kids to camp, now you have a few new benefits to look out for and harvest in your children. If you send your child to camp to have fun, that is great! But also try and prep them beforehand to ensure they maximize their ability to attain the benefits above.
If you haven't yet sent your child to camp and you want to see the results for yourself, consider The Work-Family Connection Summer Camps in Hunterdon County and Morris County for a camp experience that offers flexibility, creative freedom, and FUN all in one place.